Hello tout le monde
Je suis ravie de vous présenter le challenge du mois de juillet chez More than words
Ce mois ci il faut s'inspirer du mot "GOODBYE" et utiliser une seul couleur
Voici le lien vers le challenge ainsi que les magnifique inspirations de l'équipe

http://morethanwordschallenge.blogspot.com/2020/07/july-2020-main-challenge-goodbye-and.html

Hello everyone
I am delighted to present the challenge of July at More than words
This month you have to be inspired by the word "GOODBYE" and use MONOCHROMATIC color
Here is the link to the challenge as well as the magnificent inspirations of the team
http://morethanwordschallenge.blogspot.com/2020/07/july-2020-main-challenge-goodbye-and.html


Voici donc mon canvas
J'ai choisi le violet et toutes ces nuances
Pour moi le mot GOODBYE m'a inspiré la fin d'une grossesse, ces moments si particuliers qui se termine et c'est a chaque fois un aurevoir que l'on fait.


My canvas for July challenge . I like to be pregnant, to carry the life and it is each time difficult to say goodbye to this big belly, even if baby is in our arms, we lose this bond so particular. I chose purple and all of its nuances.


Voici plus de detail en image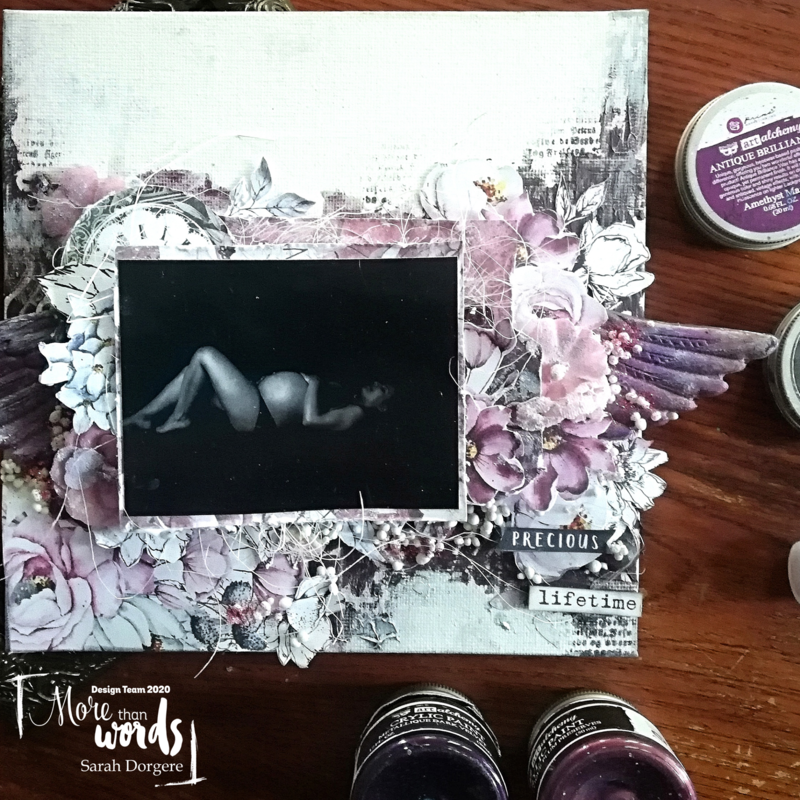 J'ai utilisé la sublime collection de papier DIVA de ABstudio


ainsi que les acrylic paint de Finnabair

J'espère que ma canvas vous aura inspiré
A bientot

I hope my canvas has inspired you
See you soon