Hello tout le monde,
Aujourd'hui je viens partager avec vous un nouveau canvas avec cette fois les magnifiques fleurs de la collection Golden Coas de Prima Marketing
Hello friends,
Today I sharing with you a new canvas with the beautiful flowers "Golden Coas collection" of Prima Marketing
Un canvas sur le thème de la mer et cette photo de mon petit qui découvre pour la première fois la plage. C'était il y a 3 ans, que le temps passe vite!
Pour moi cette photo évoque, la decouverte du sable, de la plage, de l'océan. d'où ce regard très profond :)
A canvas on the theme of the sea and this photo of my little boy who discovers the beach for the first time. It was 3 years ago that time flies!
For me this photo evokes, the discovery of the sand, the beach, the ocean.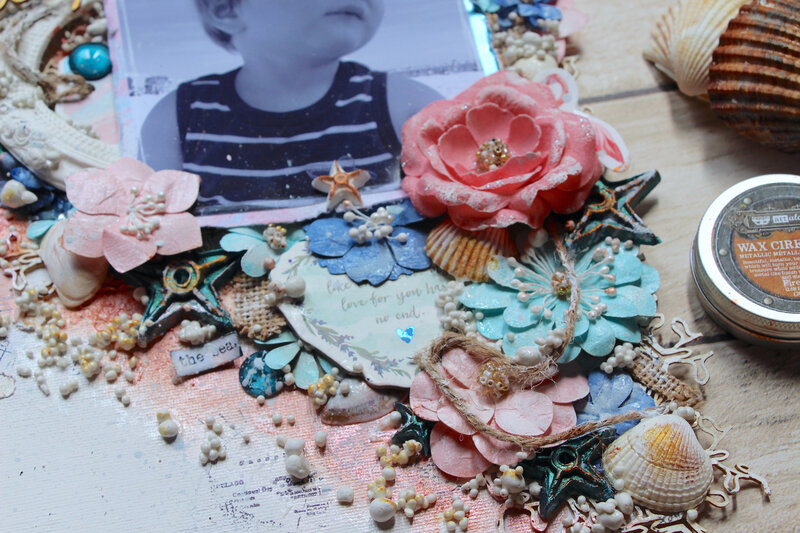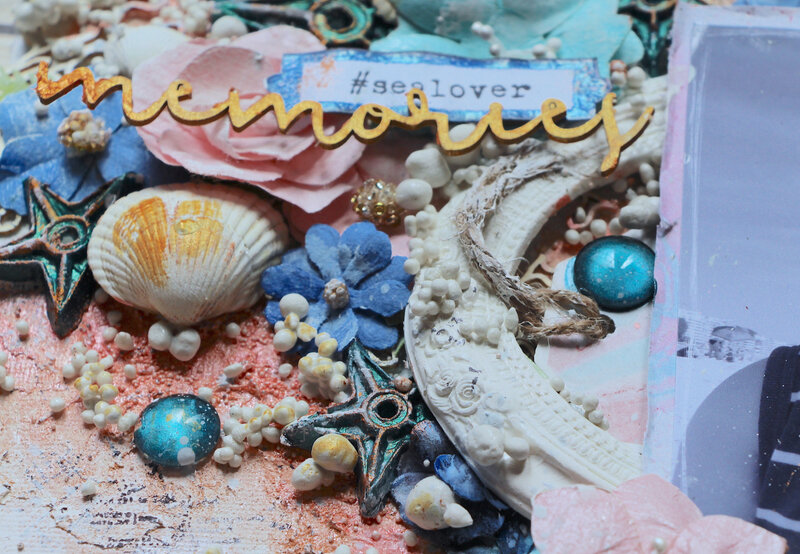 j'ai également utilisé des coquillages que je gardais depuis 1 ans dans une boite pour crée des pages ou réas sur le thème de la mer.
Comme d'habitude je vous propose un tutoriel en vidéo
I also used shells that I kept for 1 year in a box to create pages or sheaves on the theme of the sea.
As usual I propose a video tutorial
Toutes les fleurs viennes de la boutique de la Fabrik a Scrap
Avce ce canvas je participe au challenge du mois de juillet de "More than Words"
With this canvas I participate in the challenge of July of "More than Words "
J'espère que mon canvas vous plaira
I hope you like it
A bientôt